Led Lenser Head Strap for H14/H14R/H14.2/H14R.2
Led lenser Head Strap 
FREE POSTAGE.....   Note: This item does not incur a shipping charge when checking out if purchased by itself.....
(AUSTRALIA ONLY)
Led Lenser Replacement Head Strap for H14/H14R and the New H14.2/H14R.2 
This Replacement Strap is for ALL the Led Lenser H14 series Head Torches.
This new Black and White with red DOT strap from the new H14.2 & H14R.2 replaces the old Blue and White ones previously used on the H14 and H14R, so don't worry you can still get this new strap for your old blue model head lamp.
It comes in 2 parts, the Side strap and the Top strap as pictured. Perfect for replacing the warn strap you may have.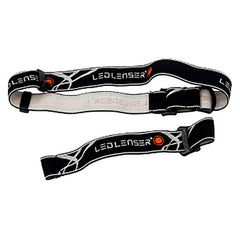 + CLICK IMAGE TO ZOOM